If you want to learn more about us, you're in the right place. Keep reading to see what Bonsai Tree Gardens is all about.
Thanks for stopping by!
My name's Damon. Along with my wife, Rita, we are the creators of this website. And in case you haven't guessed, we're pretty passionate about bonsai trees.
My personal interests in gardening were quite inevitable, given that both my mom and grandma were members of garden clubs. While my actual career path has lead me about as far from the garden as imaginable, I still have a green thumb at heart – and a spirited interest in bonsai.
We created this website with the following goals in mind:
Share educational material on the art of bonsai. For those new or curious about this unique hobby, learning about the bonsai styles is a good place to start.
Provide information on how to care for your bonsai tree. Whether you're new to this or not, you may find some helpful tips and techniques about bonsai tree care.
Help you find the right bonsai tree for you. Selecting the perfect bonsai tree may seem like an overwhelming task. We share what we know about buying a bonsai to help assist you in making your decision.
We hope you enjoy your visit and find what you were looking for!
If you need any help, feel free to contact us. We'd also love to hear any comments or feedback.
Kind regards,
Rita & Damon
"The object is not to make the tree look like a bonsai, but to make the bonsai look like a tree."
-John Naka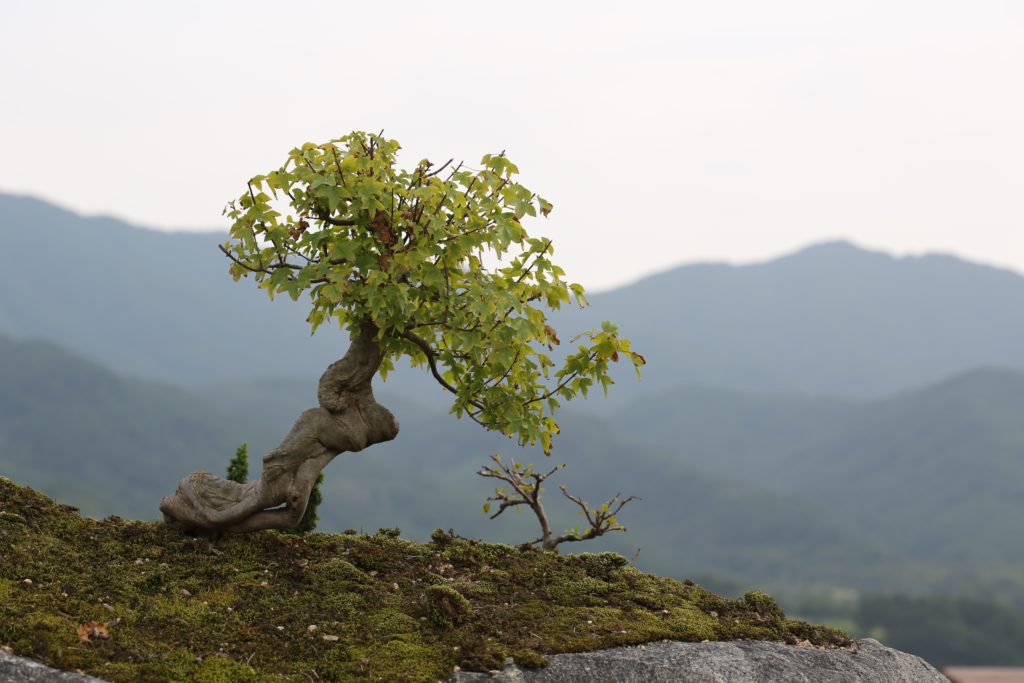 Shop our Bonsai Trees and More!
Browse our collection of professionally trained bonsai trees. Each tree has been cared for by an in-house artist and is shipped direct from nursery. Get your bonsai today!